I remain convinced that January is a temporal anomaly. The calendar says 31 days, but it feels more like 45. Then February sneaks up on us and its almost half over before I can finish my coffee!
That's what I'm doing now. I was persuaded by the barista in the Warwick Uni Costa that a nutella croissant in a muffin case was just the thing for a chilly, foggy morning. It would have been rude not to take her recommendation and so I added the cakey-breakfasty snack to my latte order (and yes, I had a caramel shot in that too...) It was good, but ask for it warmed if you're tempted to try.
I hope that you are tempted to try my latest read. A Christmas present bought for me by Child 2, (but on a list of buy these for Mum please, so I can't give him credit for the selection), I have rapidly consumed The Diary of a Bookseller by
Shaun Bythell
. It speaks into my alter ego, as there is a part of me that would dearly love to run a bookshop. Like his establishment in Wigtown, Galloway, Scotland, my imaginary bookshop would have to have a resident plump cat, but unlike his, I would also want to serve coffee and cakes. He does have a woodburner though,and comfy seats, so he is clearly encouraging his clientele to stay a while. They also have a bookshop bed where folk can stay. This he inaugurated as part of the Wigtown Book Festival and it has become quite a thing. I fancy a night in the shop myself...
I confess at this point to feeling a tad guilty that my copy of Shaun Bythell's book was almost definitely sourced from Amazon. As a book lover, (a dying breed according to Shaun, but I do contentedly sit in in the rare-customer-type of someone who will spend both a long time and a lot of cash in a second-hand bookshop), I make an effort to support our local independent book stores and the plethora of second-hand outlets that adorn our High Streets. But, I am also an Amazon devotee. Whilst reading The Diary of a Bookseller, at least five further titles have dropped through my letter box from the online giant. And I think I am fairly typical of my bibliophile friends. I buy from charity shops,
The Bell Bookshop
in Henley and
The Marlow Bookshop
as a supplement to my Amazon addiction. But if I bought solely from these outlets, I would probably more than halve my new book purchases on an annual basis. I buy because it is
cheaper, brilliantly reliable and as solace.
Yes, solace. Although one my favourite pursuits is to spend leisure time in a book shop, (hubby professes to have searched the whole of Marlow Books in the time I took to browse A-E), I do use Amazon as a kind of therapy...When I'm feeling low, bored or a bit underwhelmed with life, I find myself tapping on the infamous icon. Knowing new books are winging their way to my door, sometimes even arriving the same day, is a great cure for winter blues.
My name is Karen and I am a book addict.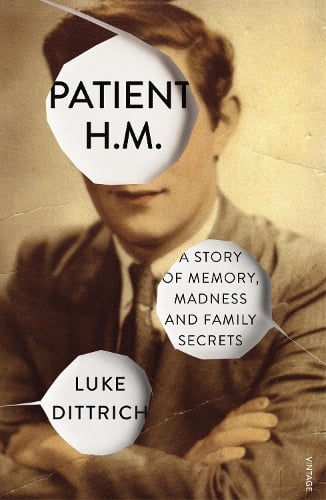 My uni course has proved a marvellous justification for swelling the number of titles in the Martin Library. I am currently doing a module on Memory and so have purchased and read books on neuroscience, cognition and psychology. I have recently bought a book on
patient HM
who, in the 1960's underwent removal of both hippocampi in a bid to stem debilitating seizures. His seizures stopped, but the radical brain surgery had unforeseen side effects which profoundly affected HM's life and enabled scientists to realise the significance of the hippocampus in memory formation. Patient HM was, for the rest of his life, unable to make new memories.
I could never have imagined that a creative writing course would have me knee-deep in such titles as
The Fragile Brain
(which I keep mistyping as Brian!) and
How We Remember - Brain Mechanisms of Episodic Memory.
It is absolutely fascinating and I confess to looking a couple of times on the Find your PhD site! I think my lack of medical or psychological background will be enough to scupper those fledgling thoughts, however. Another bonus is that this sort of research has enabled me to better understand the field of Child 1's work in medical physics.
I have also just had my first assignment grade back. Not bad for an oldie, but room for improvement over the remainder of the course. One aspect of my non-fiction work which I need to develop is research. This term's memory course has enabled that in a way my previous modules didn't, and so I am busy scribbling notes to include them in revised and future chapters in my study of dementia and friendship.
The Diary of a Bookseller
may have dangerous side effects. Through it, I learnt of the existence of
Book Towns.
Who knew? Why didn't I know? How could I have not known? Such questions have plagued me since reading! Apparently, book towns were born of economic difficulties in towns where previous industries and employment were declining.

Wigtown

is one, as is its famous English sister, Hay-on-Wye. Book festivals were inaugurated in these places and multiple independent and second-hand bookshops sprung up in abandoned and disused buildings. I think future holiday plans may have to centre around a European tour...
This reminds me of
Alnwick
. Though not an official book town, its second-hand bookshop is one of the biggest in the UK and is housed in a beautiful old railway station. Charity shops have benefited from the bookish visitors and there are several that are dedicated solely to reading material. On our trip to Northumberland in 2016, I bought enough titles to provide at least six months of Karen-reading-time.
The Diary is immensely readable and made entertaining by Bythell's wry observations of staff and customers. It is an insight into the richness of the book trade and the sad decline of expertise in the face of Amazonian competition. It has made me value my "library" even more and, you never know, my many signed copies gained from multiple literary festivals may one day make the children some money!
Inspired, I have booked tickets for the
Oxford Literary Festival
later in the year. One talk is entirely focused on research for a fiction project, (my tutor would be very proud), and the others are authors I love. A great sideshoot of literature is friendship. Talking about books provides common ground and it is often easier to broach a difficult topic if you have previously read something about it. I am very excited to be going to the Kazuo Ishiguro lecture with a school friend whom I have haven't seen for over a decade. We spent most of our secondary school being the well-behaved, hard-working ones in the middle row. I spent five years trying to match her in tests and failing to do so! That our reunion is to be at a literary festival seems perfectly appropriate.
And for those of you who want to follow the uni reading list that I can't write about for fear of plagiarism, these are the January and early Feb reads:
HhHh, Laurent Binet

The White Castle, Orhan Pamuk

The Name of the Rose, Umberto Eco

Alias Grace, Margaret Atwood

A Mercy, Toni Morrison

Wolf Hall, Hilary Mantel
Regular readers will realise that not reviewing these is hard for me! Of the above, I unreservedly recommend Alias Grace and HhHh. I also enjoyed A Mercy and Wolf Hall, but would give a miss to The Name of the Rose and The White Castle!
My next non-uni read is likely to be Orwell's Burmese Days or Forster's A Passage to India or possibly a bit of Kipling... And yes, you might spot another area of research in those title choices!


Before I leave the February blogpost, I am going to dedicate it to my dear friend, Stella who passed away early this month. A graduate in 1949, she was a pioneer for women's education and she certainly encouraged and inspired me. I will always be grateful for her affection.